park city map
In August 2017, I was approached by a local business owner interested in collaborating on a tourist map for Park City.
I created the scaled map of historic Main Street by combining satellite imagery with commissioned drone footage from Peter Quayle Photography. Drawing heavily on my background as a landscape architect, I built an accurate & detailed map of the area.
For the regional maps & insets, I digitized building footprints based on aerial imagery, creating intuitive large-scale maps of the greater Park City area.
The map is currently in the fundraising stage, and will be printed and available throughout Park City during winter '17-'18.
Style: pen and ink, digital painting, map design, graphic design.
viajes en mexico
I created this illustration as a gift for my friend Andrew Merino, as a thank you for our 3.5 months spent cycling across Mexico. The image features numerous themes from the trip, as well as nods to the many great people we met along the way!
Style: pen and ink illustration.
atticus thermos design
My favorite Park City business, Atticus Coffee & Teahouse, approached me to design a thermos for the upcoming winter season. We opted to feature Jupiter Peak, one of the iconic local mountains.
blackburn ranger program
During February 2017, I completed an extensive application for the Blackburn Ranger Program, hoping to be selected for a sponsored tour across Spain on the Camino de Santiago.
Though ultimately I was not selected for the program, the application pushed me to develop new skills with Adobe After Effects & Premiere Pro.
Blackburn nonetheless provided positive feedback and I will be applying again in 2018!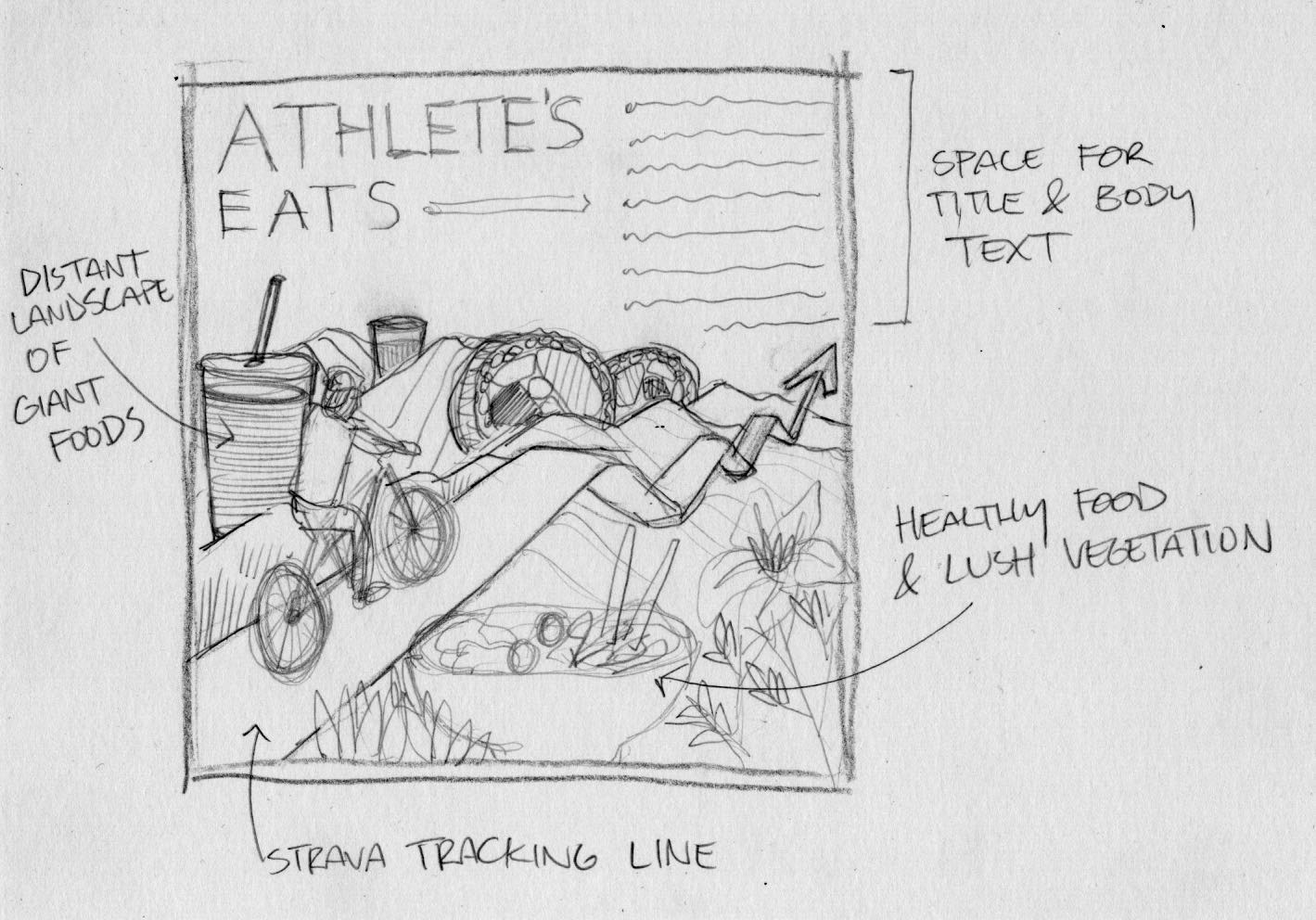 dishing magazine editorial
I was contracted by Dishing Magazine to create an accompanying image for a story about Matt Baydala - a local sushi restaurant owner and hardcore mountain biker.
I worked with Dishing to develop an image showcasing foods relevant to the article, as well as landscape reminiscent of Park City's mountain biking trails.
Style: pen and ink with digital painting.